Sliding Wood Closet Doors
When it comes to interior doors, front and main doors receive the greatest attention. Even though solid wood sliding closed doors are an absolute essential, they remain one of the most forgotten essentials in the interior of the home.
As with the bedrooms and any other personal space, your closet deserves privacy as well. Nobody would want the entire closet, including clothes, shoes, and accessories, open to everyone. Therefore, wood sliding closet doors with mirrors are a great choice to add style and aesthetics to your place.
In the case of solid wood closet doors, people hardly know much about them. It is one of the main reasons why they consider these doors a mere luxury instead of a necessity. These types of doors come with a diversified range of designs and styles to match the rest of your interior.
If you have high-tech equipped cupboards and interior in your house, Sliding closet doors can be your perfect match. However, if you are somebody who is just looking for style and ease of maintenance, then wood sliding bypass closet doors can be your savior!
Do you want to know more about solid wood closet doors? Read ahead to learn more about their designs and usage.
Cool Closet Doors Design
Are you redoing your home interior? If yes, it's high time to get your closets to turn into a personalized space, rather than keeping it open for all visitors. Here are some chic designs for you to get some inspiration!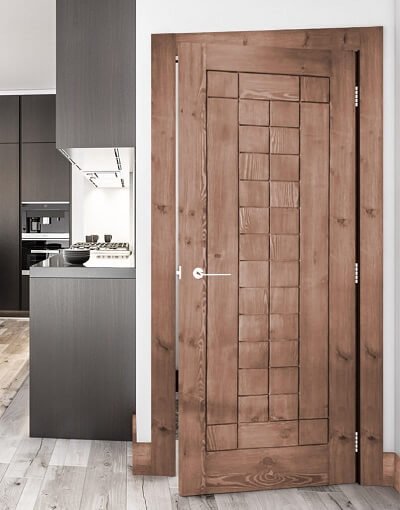 Folding Closet Doors:
The wood folding closet doors are the coolest for concealing your wardrobe. As the name indicates, this b-folding aspect of them makes them highly space-saving. If your wardrobe is already congested and you desire to have a door for it, a folding closet door will be the perfect fit for such areas.
Mirrored Closet Doors:
No amount of mirrors in the room can ever be sufficient. A mirrored closet beside your bedroom can make it look very bright and stylish. A more catchy aspect of such mirror closet doors with wooden frames is that they serve a dual purpose.
Apart from concealing your wardrobe, they serve as a reflective mirror as well. Such doors are practical, trendy, and always add the right amount of illumination to the room.
Paneled Closet Doors:
Are you not fond of an emerging trend? Well, no need to worry about it. Westwood Interiors has got you all covered. Amidst, rising trend of sliding doors, we still offers plain panel doors as closet doors. They are simple and add just the right amount of elegance to your place.
Do you know what's even better? All the styles above are available for customization as well. Westwood utilized imported kail, Deodar, White pine and Ash, etc., for door manufacturing. You can get high-end customized doors with personalized polish for your home interior.
Why Choose US
Are you tired of the same old designs of closet doors? Westwood can be your dream place. By being highly consistent with modern trends, we offer the newest design with an opportunity to get customization as well.
Our services extend out in entire Pakistan. For any further queries, you can contact us on 92-300-389-4217 or visit G3, Jinnah Mall, Izmir Town, Main Boulevard Jubilee Town, Lahore, Punjab, Pakistan
Fill in the form below to request a callback to discuss your move.
[contact-form-7 id="694" title="Request Callback"]
We aim to respond to all quote requests within a 24 hour period Monday-Friday. However, if this isn't the case, please be patient as we receive a lot of emails every day.
[contact-form-7 id="311" title="Free Quote"]
Which of Our Doors is Right of You?

Check Out Some of the Products We Carry